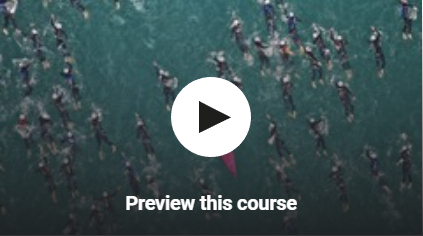 ABC of Cisco SD-WAN Viptela Part 1 | Udemy
English | Size: 2.26 GB
Genre: eLearning
What you'll learn
Will Come to know how software define Wide Area Network Works , What are the key components of SDWAN , how it operates and managed Via Controllers
What is SD-WAN ?
Software-Defined WAN (SD-WAN) is an overlay architecture that overcomes the biggest drawbacks of traditional
WAN. SD-WAN builds a secure, unified connectivity over any transport (MPLS, Broadband, LTE, VSAT etc.)
and provides simplified operations with centralized management, policy control and application visibility
across the enterprise.
Significance of Viptela
The Most Deployed SD-WAN in Global 1000 Companies .
With SD-WAN built on the Viptela Fabric, enterprises can provide secure connectivity everywhere, deploy
new services and applications faster, and drastically simplify operational complexity in the WAN.
Topics covered :
Section 1:Introduction & bringup process
Lecture 1:Introduction & Bring up Process of Viptela Controllers
Lecture 2:Viptela Solution Overview
Lecture 3:Viptela Bringup Process installation of vEdge
Lecture 4:firewall Ports & Server hardware requirements
Lecture 5:Bring up the control connection and check the Certificate
Lecture 6:Bring up the vEdge to vEdge IPSec Tunnel
Section 2:Device Configuration & Linux Skills
Lecture 7:Configuration Elements in a Device
Lecture 8:Lab Time Trouble ticket
Lecture 9:SDWAN Linux Skills
Section 3:vManage Tour & Feature Template
Lecture 10:vManage Tour Part 1
Lecture 11:vManage Tour Part 2
Lecture 12:Feature Template Part 1
(Preview enabled)
Lecture 13:Feature Template Part 2
Section 4:OMP Overlay Management Protocol & TLOC
Lecture 14:OMP Overlay Managment Route Part 1
Lecture 15:OMP Overlay Managment Route Part 2
Lecture 16:Transport Locator TLOC
Section 5:Viptela Smart Policy : Theory
Lecture 17:vSmart Policy Overview part 01
Lecture 18:vSmart Policy Overview part 02 vSmart Policy Architecture Components
Lecture 19:Building blocks to vSmart policy 03
Lecture 20:vSmart Policy Execution & Example 04
Lecture 21:vSmart Policy Processing and Application 05
Section 6:Viptela Smart Policy
Lecture 22:Viptela Policy Part 1
Lecture 23:Viptela Policy Part 2
Section 7:Troubleshooting & Wrap up
Lecture 24:Viptela Troubleshooting
Lecture 25:Wrap UP & What Coming up Next
Who this course is for:
Anyone Who Wants to know about Software Define Network functionality , but better suited to network engineers, Solution Architect and Managers.
nitro.download/view/82DACF879C2A3C6/UD-ABC-of-Cisco-SD-WAN-Viptela-Part-1.12.5.part1.rar
nitro.download/view/D8D3D50A38CBA57/UD-ABC-of-Cisco-SD-WAN-Viptela-Part-1.12.5.part2.rar
nitro.download/view/3E05AF93D54DFAB/UD-ABC-of-Cisco-SD-WAN-Viptela-Part-1.12.5.part3.rar
nitro.download/view/37D8FCC302A55AA/UD-ABC-of-Cisco-SD-WAN-Viptela-Part-1.12.5.part4.rar
nitro.download/view/E30733FF972444D/UD-ABC-of-Cisco-SD-WAN-Viptela-Part-1.12.5.part5.rar
nitro.download/view/04B93C044757C36/UD-ABC-of-Cisco-SD-WAN-Viptela-Part-1.12.5.part6.rar
rapidgator.net/file/60d782b742f6329d210a9f0512be6358/UD-ABC-of-Cisco-SD-WAN-Viptela-Part-1.12.5.part1.rar.html
rapidgator.net/file/198a55a5869b71f4d4c22b6372b5b1d1/UD-ABC-of-Cisco-SD-WAN-Viptela-Part-1.12.5.part2.rar.html
rapidgator.net/file/c8d508e73411dc8b7787c13ea333d535/UD-ABC-of-Cisco-SD-WAN-Viptela-Part-1.12.5.part3.rar.html
rapidgator.net/file/25f6dc0b8da58770c0c83c07d18f0b86/UD-ABC-of-Cisco-SD-WAN-Viptela-Part-1.12.5.part4.rar.html
rapidgator.net/file/2308e762ff8361e8b6e09b42950dee43/UD-ABC-of-Cisco-SD-WAN-Viptela-Part-1.12.5.part5.rar.html
rapidgator.net/file/3623cb8e20bd142c54e9ac0b70c0649b/UD-ABC-of-Cisco-SD-WAN-Viptela-Part-1.12.5.part6.rar.html
If any links die or problem unrar, send request to
forms.gle/e557HbjJ5vatekDV9